David Droga: The Evolution of Creativity
David Droga (Droga5) en Brian Whipple (Accenture Interactive): uiteraard lange rijen om binnen te raken op deze talk.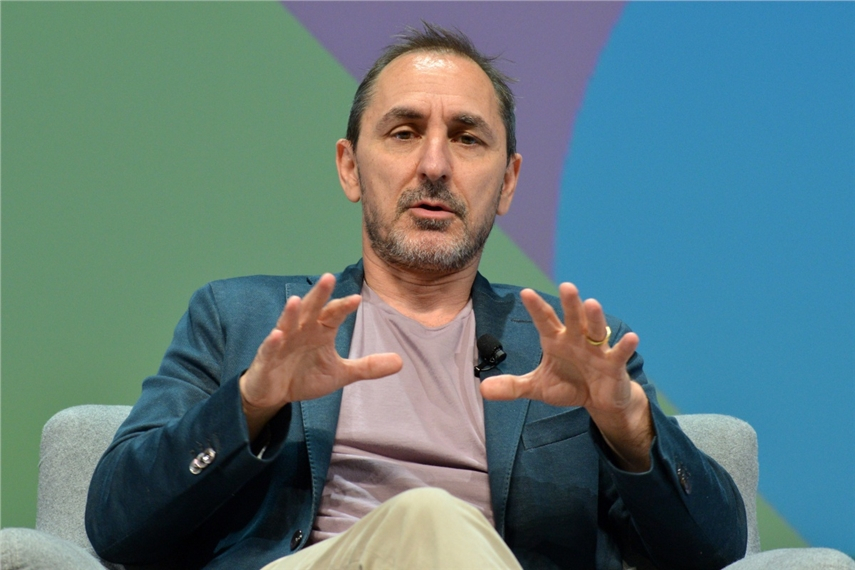 Brian Whipple was alles wat je van de CEO van een consultingbedrijf verwacht: focussed, gedreven, kristalhelder, gevat.
David Droga werd uiteraard vooral op de rooster gelegd over de verkoop van zijn bedrijf. Hij vertelde over hoe hij met Droga5 vooral een platform wou bouwen om impact te hebben - en dat hij de laatste tijd inzag dat die impact breder moet gaan dan advertising alleen. "If I create desire for a brand and then the consumer goes into the retail environment or online and it goes to shit, there's nothing I can do to [change that] and it has to be seamless."
De verkoop aan Accenture klikte zijn creativiteit in in een bredere ketting. Creativiteit als tool om business problemen op te lossen, niet enkel voor het medium reclame. Dit volgt uit het inzicht dat een merk niet enkel meer uit reclame kmt, maar vormgegeven wordt door elk interactiepunt met de eindklant.
"I don't want to be the best interior decorator if the house is going to fall down. Future is in being relevant, I don't want to be in the list of one of the best in a shrinking industry."
Droga ziet het als de volgende stap voor creativiteit (niet als een doomsday voor reclame) - er is geen tegenstelling tussen creativiteit en business consulting.
Wat ik onthou:
- creativiteit is een tool om problemen op te lossen, geen einddoel op zich
- relevantie en impact is belangrijk
- technologie creeert de nood om die creativiteit in te zetten op elk touchpoint